Nail Polish Boxes
Nail polishes make your hands look fashionable and enhance their natural beauty. These are always a part of fashion, and you will see all the fashion icons wearing nail polishes. For something that is a huge part of the fashion industry, Impressionville offers a lot of custom nail polish boxes.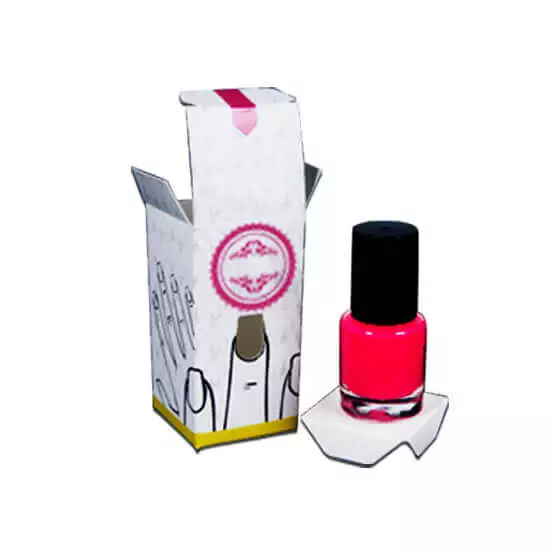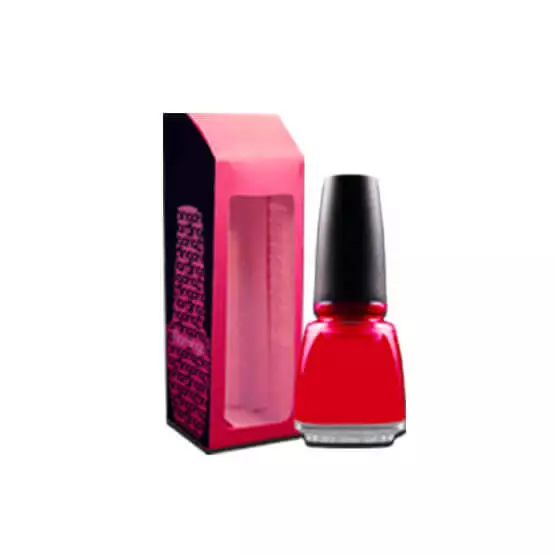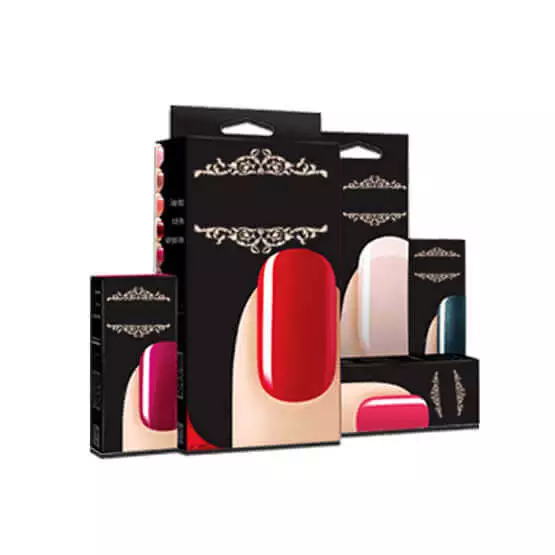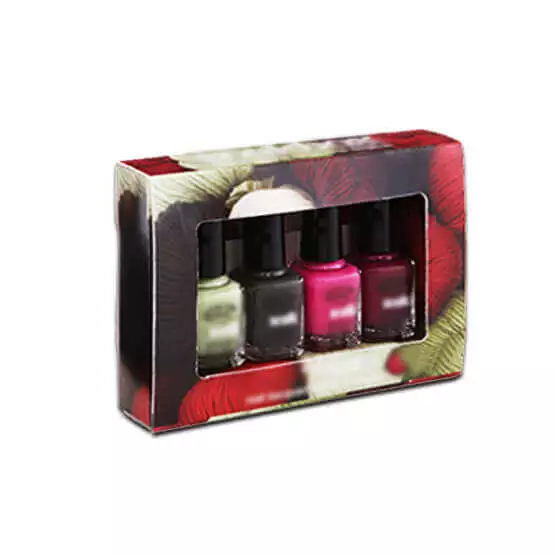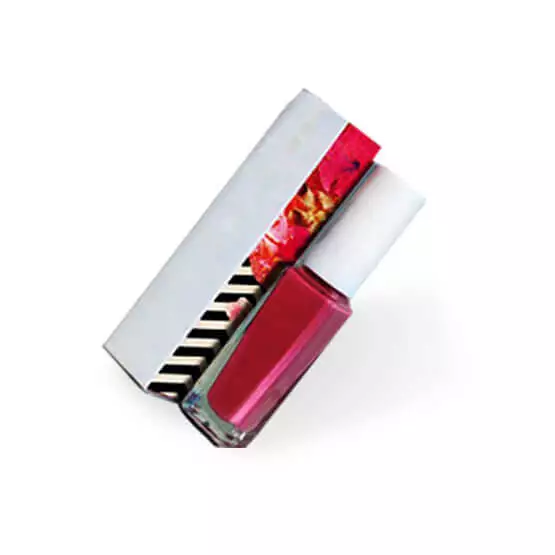 Secure Payment
Custom Sizes
& Shapes
Customer Service
Design Support
Free Delivery
Quality Printing
Nail polish boxes for your brand
Nail polishes were always a part of fashion from the time I remember. Moreover, they are gaining more popularity with every coming fashion trend. Trends like multiple coats and careful aesthetic designs are making nail polishes even a more demanded product.
Like any other successful product, a lot of companies are in the market with their extensive range of nail polishes. To get your product noticed in this crowded market, the presentation can be a very good tool. The customers have "seeing is believing" perception of products, so if your products look the best, they perceive it as the best.
Thus, by giving a nicer presentation to your product, you can achieve your sales goals. Not only your current sales goals but also in the coming times. The presentation will help you introduce your product in a nice presentable way.
To get the presentation that gets you customer attention, sales, and brand recognition, you only need a packaging designed with all the eye-catching details. So, the nail polish boxes are your best tool to get a presentation edge over your competition.
Presentation is of paramount importance in your packaging, but that does not mean that there should be any compromise on the durability. Therefore, the nail polish boxes have to be durable to keep the nail polishes safe. Durable packaging is easy to handle too. So, such packaging is good from the sales point of view too.
To get an all-rounder packaging with all the eye-catching details in place, the best choice is to have custom nail polish boxes. These nail polish boxes will get you all your packaging requirements fulfilled in the packaging.
Custom Nail Polish Boxes for your ideal nail polish packaging
If you get custom nail polish boxes, you will be getting a lot of material, design, printing, and finishing choices. You get the freedom to have your boxes designed and printed the way you want them to be.
Apart from the general presentation of the nail polishes, custom nail polishes also allow you to have your logos, taglines, brand names, and many other branding details too. These branding details are the right way of putting out your product. With your logo and other details, the customers will recognize your brand. Such recognition leads to further business from those customers.
Apart from the marketing point of view, the customers will like to have your appealing nail polish boxes too. The packaging will be something they will like to have on their dresser.
Impressionville for your custom nail polish boxes
Our company has a lot of experience in making fashionable nail polish boxes for various brands. The company has a dedicated design team to always provide the best packaging for our customers. We make sure that we meet all of your design requirements.
For any queries, samples, or any further about services, contact our support team.
Product Specification
| | |
| --- | --- |
| Dimensions: | Custom Sizes & Shapes |
| Printing: | CMYK, PMS, Special Colors |
| Stock: | 12pt C1S,14pt C1S, 16pt C1S, Kraft, Corrugated etc. |
| Quantities: | Our MOQ Is 100 |
| Finishing Options: | Gloss, Matte Lamination, Spot UV, Foiling, etc. |
| Proof: | Digital 3D & Flat View For Proofing/ Printed Sample(Available on Request). |
| Shipping: | Standard Free Shipping Turnaround Time is 10-12 Business Days, 4-6 Business Days Rush Services also Available. |